A NEW DIGITAL SINGLE RELEASE BY "FINAL TOUCH"!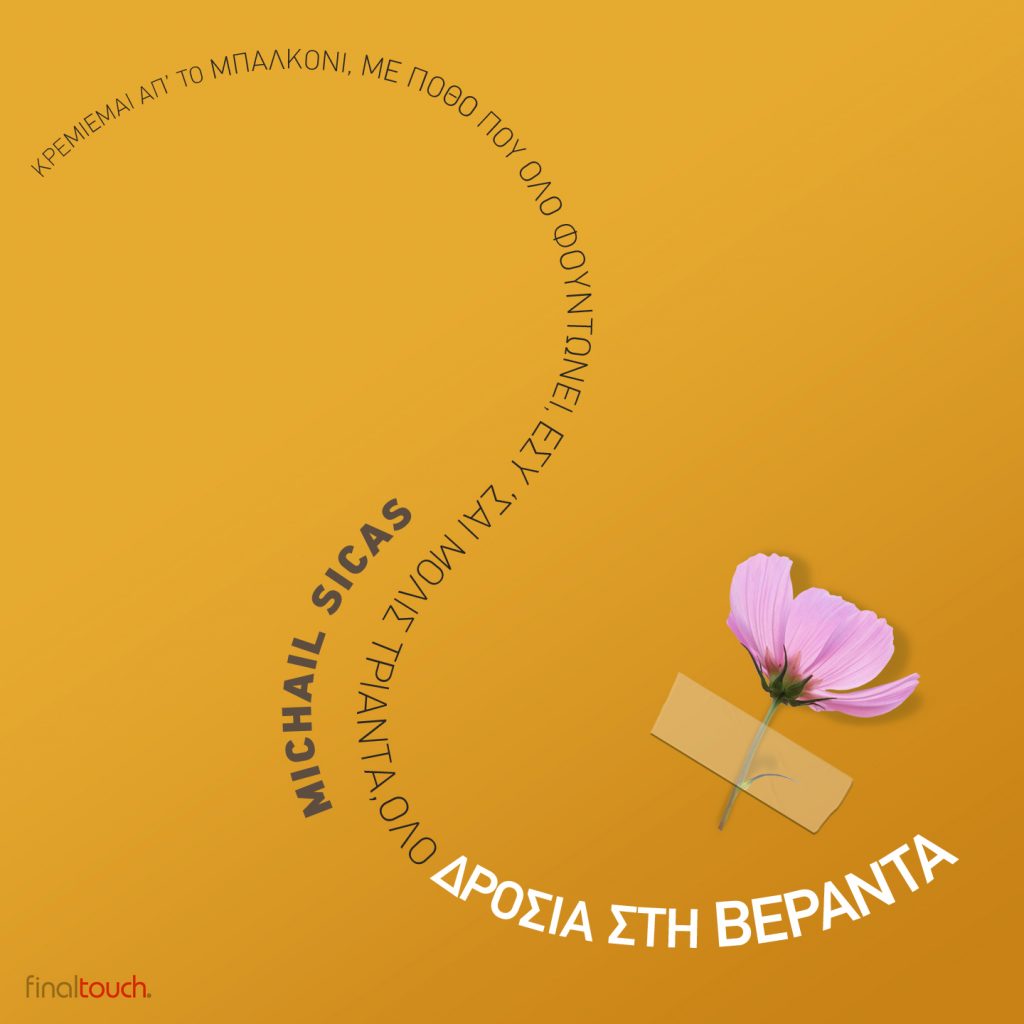 10.06.2020
A talented Greek Diaspora singer who was introduced to the Greek discography three years ago with his album "Se Arhaio Nero", comes back with his brand new summer single "Drosia sti Veranda"! With a sweet, hypnotic melody and a bossa nova rhythm Michail Sicas sings about one's fantasies, unfulfilled loves and never spoken words. The soft sound of his voice transports us to those warm afternoons when we rest on our terraces immersed in the paralysis of summer…
The song, for which I wrote the lyrics, is accompanied by an imaginative animated – lyric video on YouTube, made with plenty of humor and a dose of self-sarcasm!
Released by Final Touch, a Walnut Entertainment Label.
Music & Production: Michail Sicas
Lyrics: Matt Gkikas
Arrangement: Aris Pavlis
Mixing: Kostas Kalimeris
Mastering: Giannis Christodoulatos (Sweetspot Productions)
Featured musicians:
Aris Pavlis: (bass, guitars)
Lakis Diakogiannis: (saxophone)
Animation (lyric video): Christina Kazagli
Artwork (cover photo): Antonis Glikos