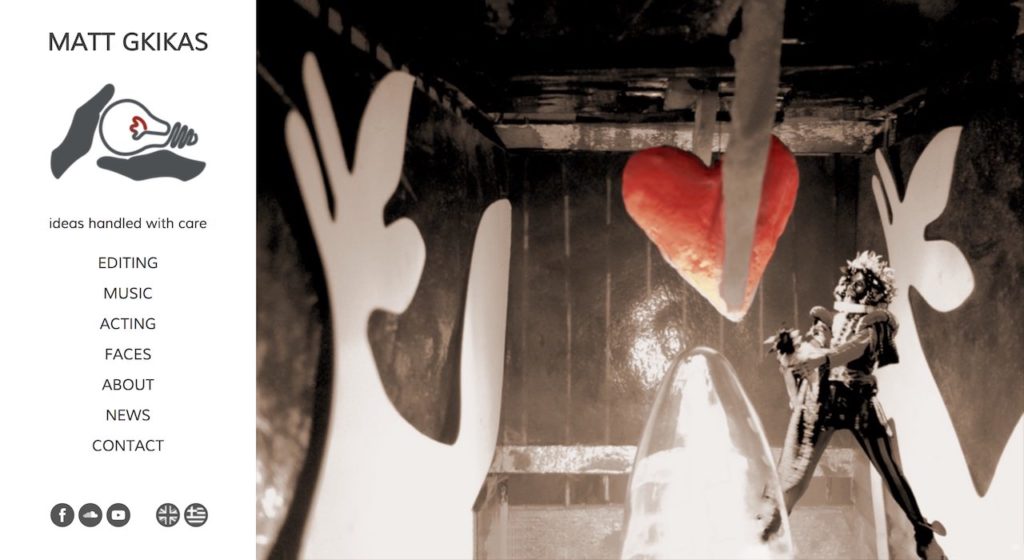 I studied Architecture and Performing Arts.
My dual professional training and subsequent relevant experience, make me uniquely suited for a wide variety of creative projects during both the conceptual and execution stages.
Whether I am involved in project management, supervision or editing, my main focus is on thorough and meticulous planning to the last detail, so as to ensure the optimum result.
Concept & Design: Matt Gkikas
Development: George Chatzigeorgakidis
Copyright © 2017 Matt Gkikas